Grateful for the immense legacy of justice and equity that Justice Ruth Bader Ginsburg left behind #ThankYouRuth
To us, Justice Ruth Bader Ginsburg was more than a beacon of justice. She inspired many of us to fight for real change and make the world a better place. We're grateful to have had the chance to share her story on two occasions: RBG and ON THE BASIS OF SEX.
In tribute to her life and legacy, Focus Features and Magnolia Pictures will re-release both films in select theaters on Friday 9/25, with the net proceeds from the films' theatrical re-release to be donated to the ACLU Foundation in support of their Women's Rights Project, which was co-founded by Ginsburg back in 1972, with a minimum combined commitment of donating $50,000.  Check your local listings and COVID guidelines or watch at home on demand.
Together with our partners, we're celebrating Justice Ginsburg's immeasurable contributions by asking fans to honor her legacy with the hashtag #ThankYouRuth. What are you thankful to Ruth for?
THE FILMS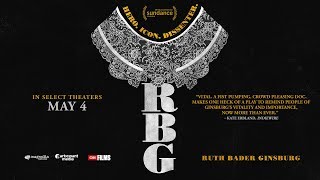 RBG
At the age of 84, U.S. Supreme Court Justice Ruth Bader Ginsburg has developed a breathtaking legal legacy while becoming an unexpected pop culture icon. But without a definitive Ginsburg biography, the unique personal journey of this diminutive, quiet warrior's rise to the nation's highest court has been largely unknown, even to some of her biggest fans – until now.
RBG is a revelatory documentary exploring Ginsburg 's exceptional life and career from Betsy West and Julie Cohen, and co-produced by Storyville Films and CNN Films.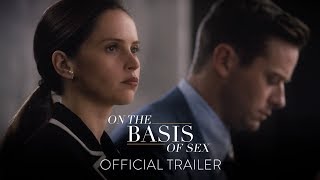 ON THE BASIS OF SEX
In the fight for equality, she had no equal. ON THE BASIS OF SEX tells an inspiring and spirited true story that follows young lawyer Ruth Bader Ginsburg as she teams with her husband Marty to bring a groundbreaking case before the U.S. Court of Appeals and overturn a century of gender discrimination.
Audiences should consult the guidelines outlined by the Centers for Disease Control and Prevention before watching movies inside theaters.